SMTKD Day Camp is just the ticket this summer! We are not just a day care, but a place of LEARNING - the best summer camp in Miami! No other summer camp offers all these benefits:
Where have all the time gone? From a physical point of view, time is only moving at a uniform rate without going back in a human known environment. "Time to go" is more of the birth and death of lament, and more on the mediocrity of repentance, we are all very clear, where
omega watches
time is not to transfer our will. Just as the "Prince of horses" are keen to capture the same, the tota kings three Prince Na Zha from downtown (taking the sea at the end of the week) a beautiful Monkey
replica rolex watches
King became a young spark, when (the Eastern Han Dynasty, the Zhenguan period 500 years ago) when a stupid fat young cadres. Even the celestial beings in the sky will gradually grow old because of the passage of time. (Shang Dynasty to the Eastern Han Dynasty, the
replica uk
human world has been close to the millennium, the sky is equal to less than three years), let alone the people on the ground? "Time is a butcher's knife", this is true also.
Discipline
Self Defense
Self Confidence
Fitness
Leadership
Overcoming those self-imposed limitations - the "YES I CAN" attitude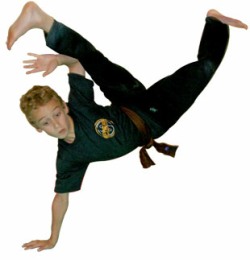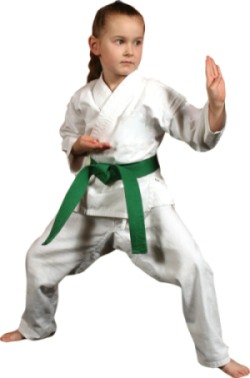 Drop your children off on the way to work and pick them up on the way back!
One week of all day Summer Camp is only $135 per week, including field trip!
(Field trips are part of camp. There is NO "stay behind" crew.)
5-6 weeks only $125 per week!
7 weeks only $115 per week!
8 weeks only $105 per week!
9 weeks only $100 per week!
10 weeks only $95 per week!
Field Trips expenses are included in these prices!
CURRENT MEMBERS(*) OF SMTKD ONLY $95 PER WEEK - CLICK HERE!
(*) Outreach students (PACE, Ludlum, Sunset, Sunflowers, UM, WTC etc) do NOT qualify for the member rate.
(*) SMTKD members must be members TODAY, with no balance on their accounts in order to qualify.
Sessions:
Spring Break: April 10-14
Session 1: June 12-16
Session 2: June 19-23
Session 3: June 26-30

Session 4: July 3-7 ---- (ENROLLMENT CLOSED!)

Session 5. July 10-14
Session 6. July 17-21
Session 7. July 24-28
Session 8. July 31 - August 4
Session 9. August 7-11
Session 10. August 14-18
More Info:
Hours: 7:30 a.m. until 5:30 p.m.


Free after care Monday through Thursday.


Early care and Friday Late Care available upon request for $10 per hour


Friday after care hours are NOT prorated, i.e. NOT by the minute. So, 5:31 = $10, 6:31 = $20, etc) PLEASE PREARRANGE FRIDAY AFTER CARE!


Snack foods available for purchase (crackers, chips, Gatorade etc).


On field trip days, early pick-up will of course not be possible.


There is a $10 discount for non-member siblings. To arrange / reserve more than 4 weeks, please call the dojo (305-265-7404)


Multiple Week Discounts are discounted for the very fact that they are paid in advance, and with no prorates or refunds. Your part is, you get a HUGE discount! Our part is, we are guaranteed the funding. Please keep this is mind as you reserve multiple weeks at a discount.



Deposits are NON-REFUNDABLE: This should be self evident by the very definition and nature of a deposit, but just in case, an explanation: The purpose of a deposit is to reserve something without risking the loss of the entire cost should it become impossible or undesirable to complete the transaction. It lowers the risk of purchasing something of which one intends to take possession in the future. A buyer retracting a deposit would be the same as a seller failing to reserve whatever it is that was reserved! With a deposit, the buyer commits funds, and the seller commits the item. The deposit cannot be returned, and the item cannot be sold (except to the one who committed the deposit, of course). The seller risks the loss of opportunity to sell an item, and the buyer risks losing the deposit. It's really a convenient arrangement if you think about it... Both parties make contributions toward lowering risk for everyone.
Here's how it works:
Let's say you want to sign up for 8 weeks. The price per week when paying in advance for 8 weeks is $105 per week. But you don't have to pay the whole thing at once, only the deposit. So, the deposit for six weeks comes out to $50 per week, or $400, which you'd need to pay in advance in order to both reserve the space and receive the multi-week discount. Then on the first day of the first week, you'd pay the remainder of what's owed for week one - which would be $55. Then on the first day of week two, another $55, and so on for each of the 8 weeks. Should you decide to cancel, the deposit you paid would be non-refundable. However, you would NOT have to pay the remaining $55 per week you owed. We would have turned away other campers, and thus we'd lose $55 per week. But, we'd have the back-up $50 per week deposit as a little padding. And you would lose the $50 per week desposit, but you'd have the $55 per week you didn't have to pay as a little padding. In the best scenario, people will attend the weeks they reserve. In fact, it's never happened any other way. But that's the policy, that's how we can offer a discount, and it's fair for everyone.
SUMMER CAMP ENROLLMENT FORM
(You will be directed to our secure credit card server for final checkout)